Accelerating Product and Practice Launches
New technology practices are an expensive gamble with 12-18-month time-to-value cycles. Continuum's proven methodologies were developed across decades— from taking technology practices from $0-$50M, running $500M practices, and launching transformative technology products from $0-$1B annual revenue over 36 months. Lessons learned from both success and failure are the core of our practice launch methodology. The results are a 6-month reduction in time-to-value with a significant decrease in cost and risk.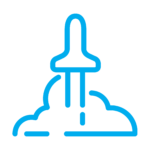 Launching your practice is as much about business and people as it is about technology. Our team partners with yours to holistically plan your launch's financial, organizational, and technological aspects. Once you've signed off on our team's strategy, your team goes to market alongside our team, taking a sell-with mentored approach.
Whether you're launching a product or a practice, we've got the experience and methodologies that create success. You've got questions, and we've got answers!
Transformation is not a destination.

Agile technology adoption is critical to every organization's success, but it's easier said than done. Continuum's unique role is to partner with your business to help you navigate today's transformation while building adoption methodologies for the future. Because our clients include technology vendors, resellers, and business consumers, we have a unique full lifecycle view of technology adoption. That view helps us ensure your success.
Top 3 Practice Launch Considerations
History is destined to repeat itself if we do not learn from it. Take a look at the top areas practice launches tend to fall short: